Borgata Event Center | Atlantic City, New Jersey
The "Big Night Out" with Goo Goo Dolls and O.A.R. is going to be the BEST NIGHT OF YOUR LIFE. You can believe that, as the name of the tour suggests, everything will be on a grand scale. There will be music on a colossal scale, enormous visuals, and a historic event of unprecedented proportions. On August 11th, 2023, you can see all of this and more at the Borgata Event Center. Tickets will sell out in a flash due to the overwhelming demand from all the true fans. You've lucked out, and found the best place to snag yourself a set; just hit the button and be done with it!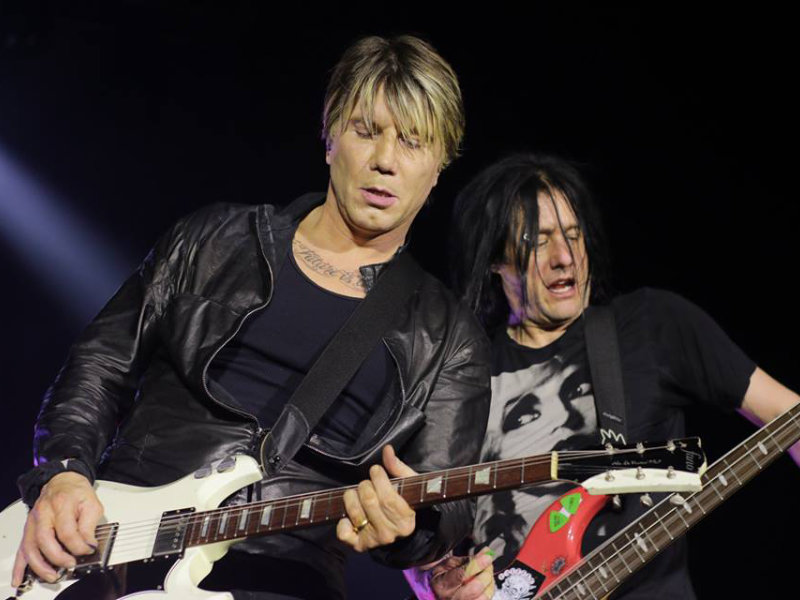 John Rzeznik (guitar and vocals), Robby Takac (bass and vocals), and George Tutuska (drums) formed The Goo Goo Dolls in Buffalo, New York, in 1986. With the release of their first major hit, "Name," in 1995, the Goo Goo Dolls went from being a cover band to a mainstream success. When their 1998 single "Iris" became a hit, the band shot to stardom. Throughout its nearly year-long run on the Billboard charts, the song spent 18 weeks at the top of the Hot 100 Airplay chart. In October of that year, "Iris" topped Billboard's "Top 100 Pop Songs 1992-2012" chart. The Goo Goo Dolls have proven their versatility over the years and have stayed together as a band for a very long time. Truly, they're one of the greats, and when they perform on stage, they're even better. That is why they're best enjoyed live. Complementing their talent will be O.A.R.
Simply known as O.A.R., or Of A Revolution, the band was formed in 1996 in Rockville, Maryland. Some of the band's regular members include Chris Culos (drums), Richard On (guitar), Benj Gershman (bass), Jerry DePizzo (sax/guitar), Marc Roberge (lead vocals/guitar), Jon Lampley (trumpet), and Mikel Paris (keyboards). There are a total of ten albums by the band. The band just released their sixth live album, titled Live From Merriweather (2019). Their summer tours and live performances are largely responsible for their widespread recognition, they are a fantastic show after all. Four of the band members are locals to the Rockville, Maryland, area and graduated from Thomas Sprigg Wootton High School. After finishing high school, they enrolled at Ohio State University. Luckily, Jerry DePizzo, a saxophonist and guitarist from Youngstown, Ohio, agreed to fill out the band's lineup. Altogether, the group has enthralled fans all over the world, and we're so happy they formed.
Their tour collaboration is sure to exceed any and all of your expectations. This is your chance to be a part of the magic when they perform "The Big Night Out Tour" on August 11th, 2023. Don't think twice; just click the button to buy the tickets.